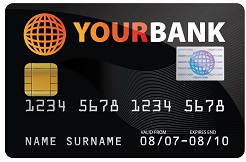 Okay, so here's a little rant (by a fellow developer) about web forms that accept credit card numbers. Or rather, web forms that don't accept them very well.
Many card number input boxes are limited to 16 characters, meaning when I get up to "1234 5678 1234 5" and then try to type the last three digits … BANG, input box full, no more typie. I have to go back and delete the spaces, making it harder to read and check. I had this just today when paying for my Highrise account (though I'm not really picking on 37signals — it happens on many payment sites).
The other one that I get fairly often is when a site lets me enter the number with spaces, but then the server-side check comes back and says "invalid credit card number". Um, no it's not invalid — I'm typing it exactly as it appears on my card.
C'mon, folks, we're programmers! Stripping out non-digits is the kind of thing computers can do in nano- or micro-seconds. What exactly is so hard about adding one line of code?
    card_number = ''.join(c for c in card_number if c.isdigit())

If you're taking money that I want to give you, please at least let me enter my card number as it appears on my card — digit groups separated by spaces. Stripping really isn't that hard! :-)
12 July 2013 by Ben 28 comments
28 comments and pings (oldest first)