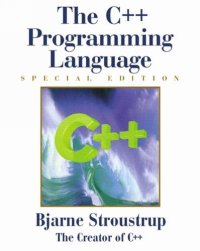 As Stroustrup said, there's no such programming language as C/C++. C and C++ are two different beasts.
I'm not going to argue here about which is better. For small or embedded projects, the complexities of C++ can get in the way. For larger projects, some of the features of C++ are very useful.
I'm simply going to list the features C++ adds to C, from an ex-C programmer's point of view (yes, I was one of those people who believed that C++ was just "C with classes"). The idea is to follow the links to further information if you want to know more about any of them.
This is part 1 of 2, the non-OO features:
Please send your feedback, and let me know if I've missed any non-OO features. The following week's entry contains the second part describing the object-oriented features C++ has added.
3 May 2010 by Ben 14 comments
14 comments and pings (oldest first)